About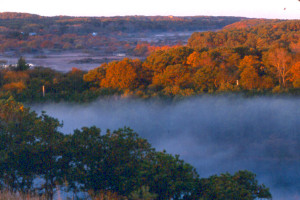 The Compact of Cape Cod Conservation Trusts, Inc. (The Compact) was founded in 1986 as a nonprofit regional support organization for six local land trusts on Cape Cod.  Today, The Compact provides 26 local and regional land trusts as well as watershed associations with technical expertise to preserve critical lands that protect the public water supply, protect scenic views, protect wildlife habitat, provide walking trails, and protect Cape Cod's character, all of which draw countless visitors who drive our regional economy.  There is no other nonprofit that offers similar services on Cape Cod.  The national Land Trust Alliance has called The Compact a national model of a sustainable land trust coalition.
The mission of The Compact is to increase the amount of legally protected open space on Cape Cod by encouraging and assisting communities to acquire and manage important natural areas. See our Vision Statement.  Most of the local land trusts are operated by volunteers while a few include staff.  Regardless, all have joined The Compact in order to have access to expertise on real estate, land conservation and property stewardship, ecology, fundraising and non-profit management.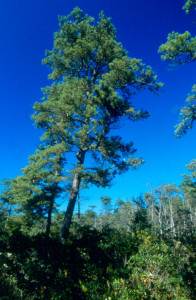 The Compact's staff of experienced land preservation professionals delivers practical and timely technical assistance. Mark Robinson, The Compact's Executive Director, has served in that capacity since The Compact's founding in 1986, and is the "go-to" person for all open space matters on Cape Cod. Since 2000 Michael Lach has provided timely expertise as Assistant Director. The Compact enables its member land trusts to complete up to 50 new land acquisition projects every year in Barnstable County, an achievement that would not be possible without the critical assistance provided by Compact staff.  See highlights of the First 30 Years of The Compact.
The Compact is governed by a Board of Directors, comprised solely of volunteer delegates representing each member land trust. The Compact's Board meets bimonthly and governs policy, budget and personnel policy. The Executive Director oversees personnel, provides all administrative tasks, assigns work among staff, and works with the Treasurer to provide financial accountability. He also provides direct project management for larger, more complex projects. The Compact's staff members have complementary skills and backgrounds in law, policy, and nonprofit management, and The Compact often uses the team-approach to problem-solving. We also draw upon a wide network of specialists throughout Cape Cod that volunteer their time and expertise in surveying, appraising, financial management, field studies and fundraising. Volunteers operate through the Board and their respective local land trusts.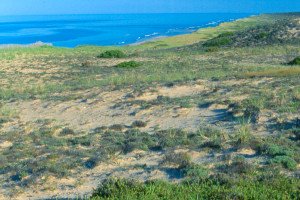 The Cape's local land trusts – the recipients of The Compact's services – provide 70% of the annual funding that supports The Compact. A small source of funding comes from contracts with local municipalities on specific open space projects. For the remaining almost 30% of our budget, we rely on the generous support of private foundations, including the Island Foundation, Cape Cod Foundation, Cape Cod Five Charitable Foundation as well as a handful of private donors.
Collectively, more than 10,000 households belong to land trusts on Cape Cod, making this the largest environmental community on the Cape. Land trust members range from working families trying to make ends meet to retirees seeking sanctuary in Cape Cod's scenic landscapes. Our constituents are these member households, but more generally it is the population of Cape Cod and its visitors who derive direct or indirect benefit that protected open space provides, whether it is the availability of public walking trails on some parcels, community gardens on others, or simply the enhanced quality of wildlife habitat and water quality protection that land left in a natural state provides to all.